Why Re-Do
When You Can Re-New?

Our mission is to provide the highest quality products and craftsmanship,
in order to help customers achieve their renovation dreams.
Re-New Cabinets LLC specializes in kitchen cabinet refacing and has been serving the valley for over 35 years. Other services include custom planning & design, custom cabinets for kitchens, bathrooms and laundry, granite & quartz countertops, solid surface countertops, and much more. Robert and Arlette Lenzi, owners of Re-New Cabinets, specialize in affordable kitchens - manufactured efficiently to industry standard. Come in today and visit our showroom conveniently located off Chandler Blvd and the I-10!
We also have additional hours by appointment after
3:00 on weekdays and availability on Saturdays by appointment.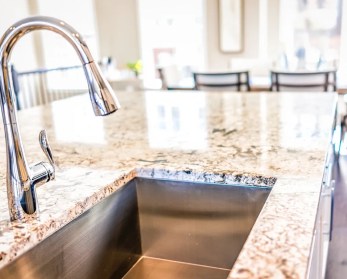 No project is sub-contracted out. We are the only people who will be handling your project. Your entire project will be completed by our staff at Re-New Cabinets, LLC.