Quartz is one of nature's strongest minerals. This composition provides a durable, nonporous, stain, scratch, and heat resistant surface. There are a variety of colors and edge choices which lend themselves to original styles and designs. Quartz countertops are man-made and are a combination of quartz chips or dust bound together with resin. Quartz countertops consist of 90-95% quartz and 5-10% resin and polymers. Slabs of quartz can come in polished or matte forms. The beauty, utility, and variety of quartz surfaces makes it an ideal option for kitchens and bathroom countertops.
Why You Should Clean Your Quartz Countertop Regularly
The beauty of a quartz countertop is its luster and shine. Therefore, regular cleaning of your quartz countertops is essential to maintain this feature. Consistent maintenance of your countertops preserves its natural color pattern, durability, and elegant appearance.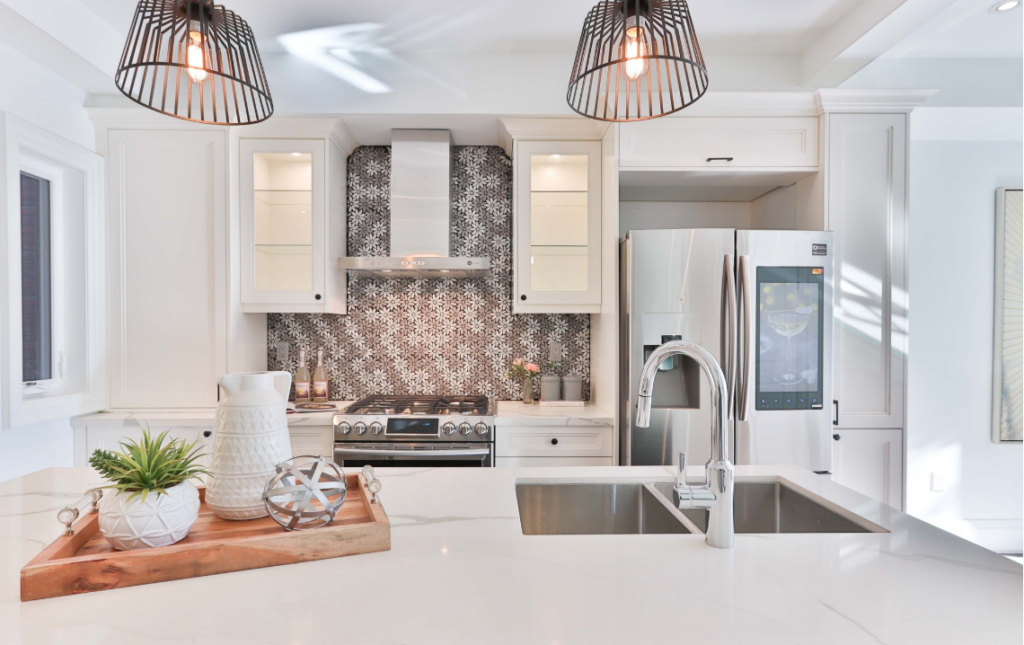 Quartz Countertops Care Guide
To prolong the life of your quartz countertop, there are a few simple guidelines to follow. All surfaces in kitchens and bathrooms are susceptible to dust, stains, and spills. Fortunately, the maintenance of quartz countertops and vanities is relatively simple. Regular cleaning with a mild soap and a soft cloth is usually adequate. Be sure the soap is non-bleach and non-abrasive.
How Do You Clean Quartz Countertops?
Quartz is stain-resistant, but not 100% stain proof.
Wiping up liquids promptly, especially those with dark pigments, is necessary to prevent stains. 
Heavy or dried-on stains can be removed with a glass or surface cleaner like Windex. 
For stubborn debris, spray a generous amount, leave for 10 minutes, and wipe away. 

Remember to use a non-abrasive sponge. 

Grease, paint, and gum can be scraped away with a plastic putty knife. 
Use one of the formulated degreasing cleaners for quartz countertops to clean off grease; rinse away immediately. 
Any ink or permanent marker stains can be removed carefully with an oil based cleaner, e.g. goo gone. 

Rinse with warm water immediately after removal of the stain. 

Nail polish or other stubborn stuck-on stains can be removed with a mixture of acetone, water, and Ajax. 

Only use a small amount of Ajax in this solution for minimal abrasiveness; wipe immediately.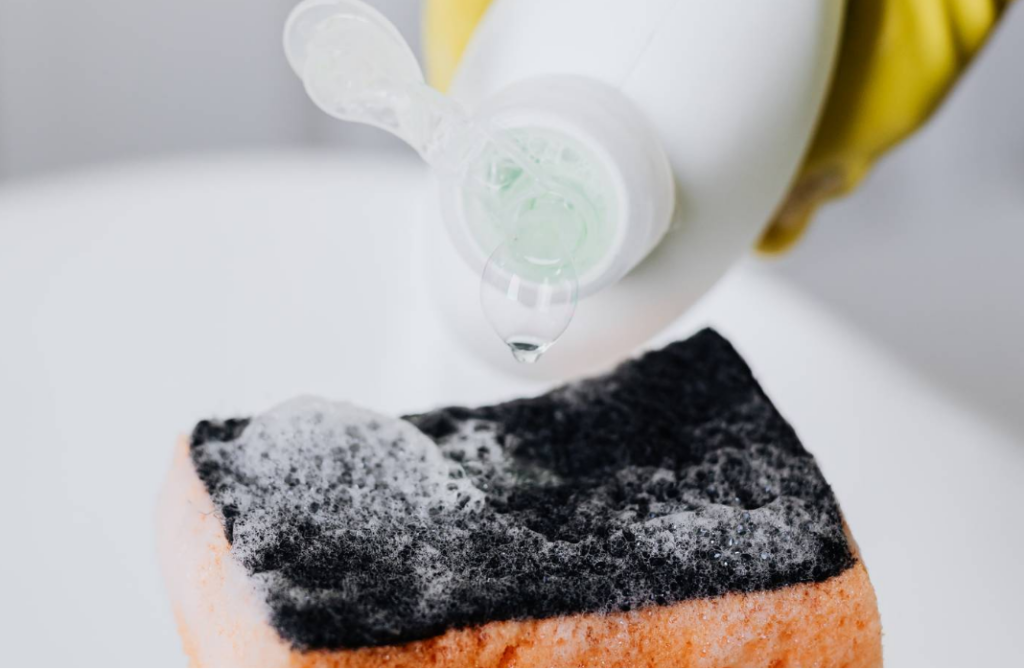 Maintaining Your Quartz Countertops
Immediately wipe up stains – to avoid increased build-up that leads to more stubborn stains, wipe up any food or liquids that accumulate on the surface of the countertop.
Avoid exposing the surface to high heat – hot pots, pans, etc. should never be placed onto the surface of your quartz countertops, as this can cause damage to the surface.
Use cutting boards – always utilize cutting boards to protect the surface of your quartz countertops. Knives and other sharp utensils can damage your quartz countertops.
High impact crushing or slamming will cause damage – although quartz countertops are made of stone, they can still be injured with high impact blows. Do not assume that they are impervious to damage.
Use the correct cleaners – ensure that you are utilizing the correct cleaners for your quartz countertops. If necessary, research the appropriate cleaning methods to ensure the longevity and durability of your countertops.
Final Tips Regarding Quartz Countertops
If all of the cleaning solutions suggested above fail to solve your problem, stop what you are doing. Consult a professional or your countertop installer for further suggestions and instructions. The last thing you want to do is damage your quartz countertops while attempting to clean them!
Jump-Start Your Project Today