Wood is the most common material used in the construction of kitchen and bathroom cabinetry. Wood cabinets are popular for the rich beauty they can add to a space. Maintaining these cabinets is essential to preserving the luster and appearance of the wood. Regular cleaning with the proper cleaning materials is an easy and effective way to maintain your cabinets.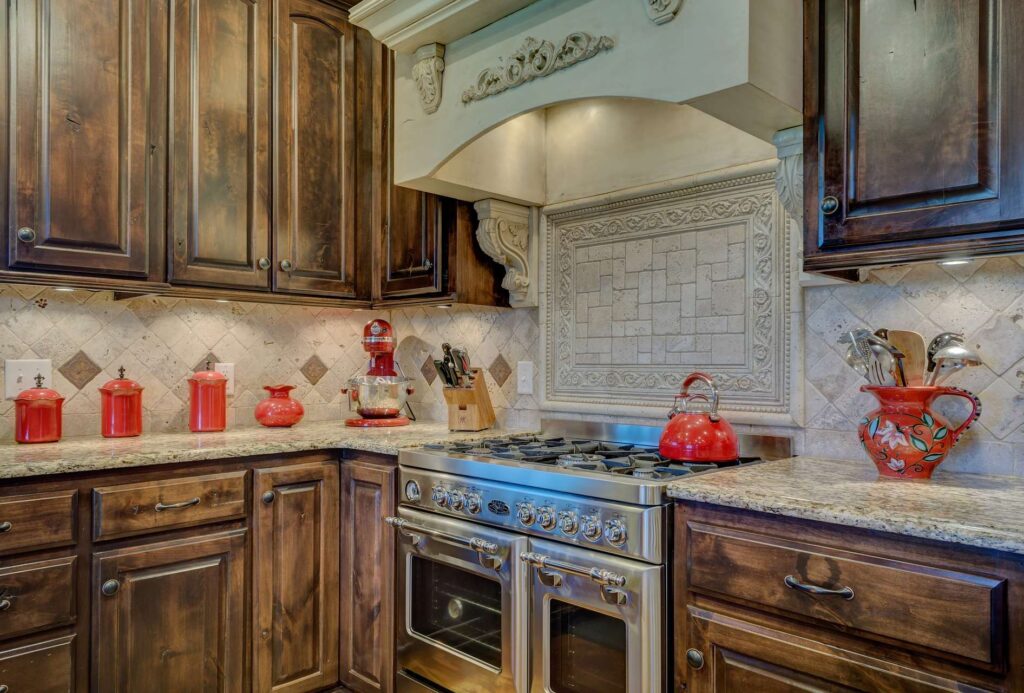 Wood cabinet finishes can be cleaned and protected using commercially available cleaning polish.
A readily available item in local stores to provide superior cleaning and upkeep of your wood cabinets is Murphy's Oil Soap. Be sure you choose the "wood oil" option.
A DIY alternative is making your own cleaning solution with a cup of white vinegar and a cup of warm water, mixed together in a spray bottle. Spray the solution onto the cabinet, allow it to adhere in for a couple minutes before wiping the cabinet with a clean absorbent cloth.
Note: Avoid using your dishcloth to clean or dry cabinets, as it may contain traces of detergent or grease.
Getting Rid of Stains
For stubborn stains, use a clean cloth dampened with a solution of
mild, non-alkaline soap (like dish soap or Murphy's Oil Soap) and water.
Dry thoroughly with a soft cloth and buff lightly, following the direction of the grain. 
Never use abrasive cleaners, scouring pads, or powdered cleansers. And never, ever use oven cleaner!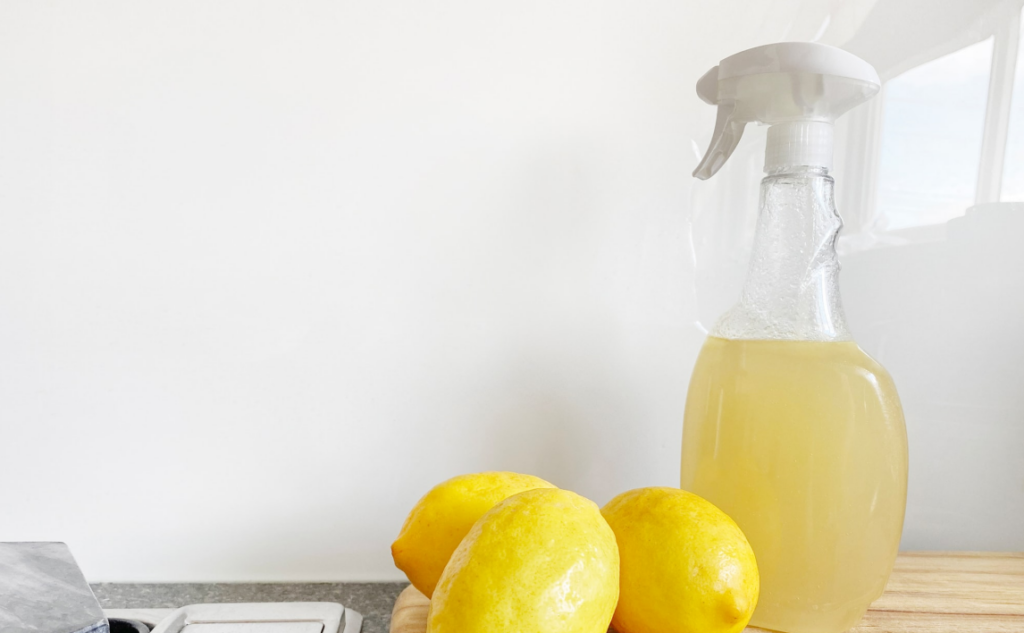 Cabinet Interiors and Glass Doors
To clean cabinet interiors, simply wipe with a damp cloth or sponge and dry with a clean cloth. If your cabinets have glass doors, clean the glass carefully. Do not spray glass cleaner directly onto the glass. Instead, apply the cleaner onto a cloth or paper towel, then wipe the glass. Glass cleaners that contain ammonia can damage wood finishes as well as the protective finishes on many metal handles and other hardware.
Pulls and Knobs
Avoid using harsh metal polishes for pulls and knobs. Most manufacturers recommend using mild soap and warm water to clean cabinet hardware. Buff the hardware with a clean, dry cloth.
Final Tips for Cleaning Wood Cabinets
If these suggestions have not solved your problem, stop what you are doing. Consult a professional or contact your installer for further suggestions and instructions. The last thing you want to do is damage your cabinets!
Jump-Start Your Project Today